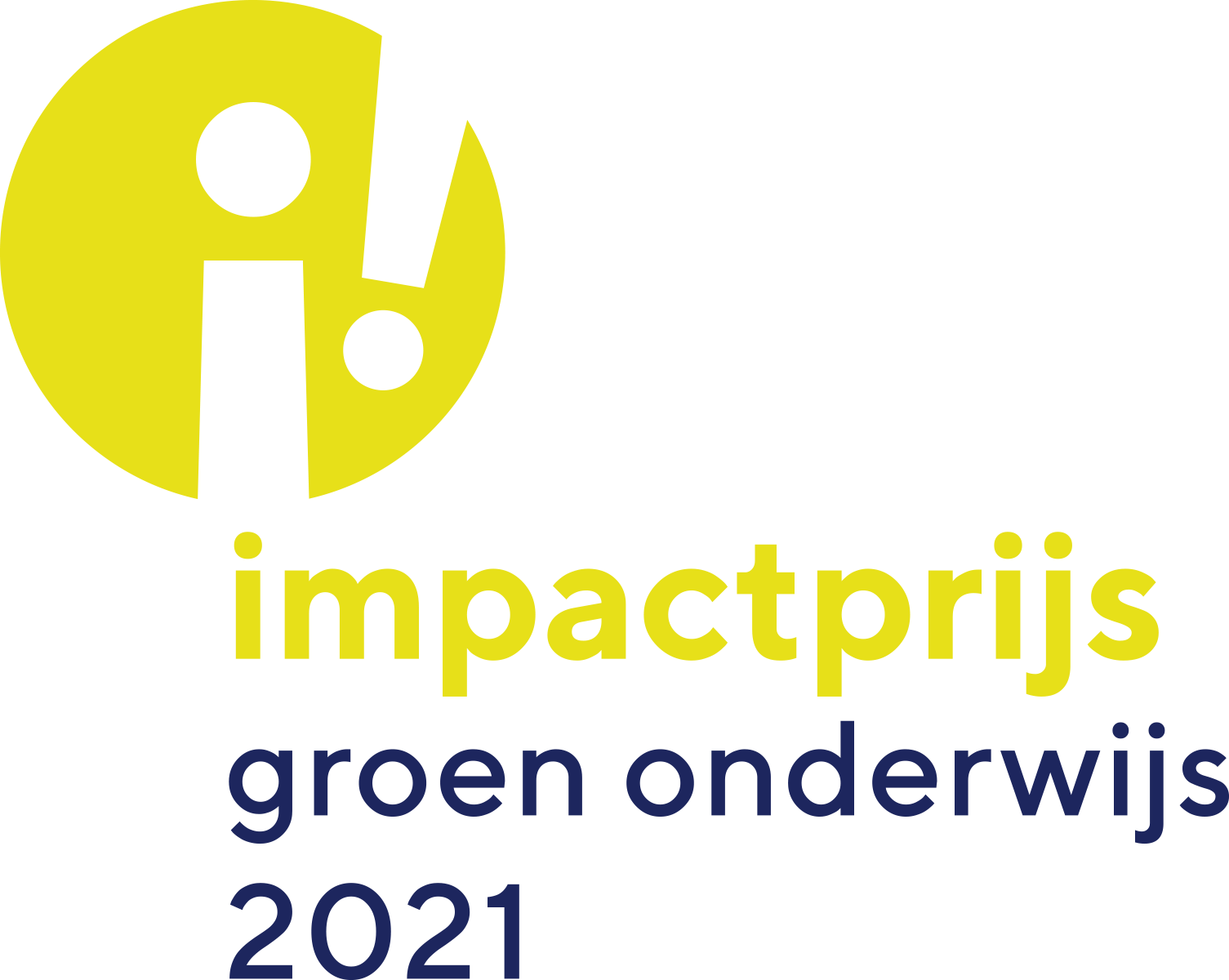 During their studies, Dutch and international students work on the social challenges of the green sector. Every year Groenpact gives these beautiful initiatives and projects a stage with the Impact Award Green Education.
You can no langer send in projects or start-ups, the jury is now deciding who will be nominated. The prize will be awarded at an event, which will take place on February 17th 2022, at Hogeschool Inholland Delft.
>> View the nominees and winners of the Impact Award Green Education 2020
"The world needs green solutions"
The Impact Award Green Education is for innovative projects, research and start-ups that have an impact on food, climate or livability.
Both large and small projects and start-ups can participate. All initiatives that prove the importance of green solutions are welcome. Think of projects or start-ups that make a difference in the field of food transition, sustainability and social impact, greening the cities, climate, circular agriculture or biodiversity.
There are four categories:
vmbo-green education
mbo-green education
hbo-green education
green university



A jury of experts selects the winners per category:
Egbert Roozen - director VHG
Lianne de Bie – director at SFYN
Martin Scholten – Head advisor WUR
A professional promotional video is made of all nominated projects. The winners will receive € 2.500!


Projects, studies or start-ups (from now called projects) meet the following requirements:
The project was completed in 2020 and/or 2021.
It contributes to the social challenges related to climate, climate adaptation, sustainable food and food production, circular agriculture and livebility, etc. (see also the GreenPact issues).
Projects lead to a new and promising solution for a real issue around these challenges. Start-ups* can also participate, if the company has already started during the study.
The project was made by at least 3 pupils or students* who study at a green VMBO, MBO, HBO institution or at Wageningen University. Submissions from non-green educational institutions are allowed, provided there is collaboration with students from one of the green educational institutions. International students can also participate in the Impact Award, provided they study at one of these institutions.
Nominees for the impact award must be willing to participate in video recordings and provide additional (foto/video)material about the project. The nominees are also expected to be present at the award ceremony in februari 2022.
Participants endorse the Regulations and privacy statement Impact Award Green Education 2021.
* The condition that at least 3 students have worked together is no longer applicable for start-ups.



Assessment criteria
The project contributes to concrete solutions for one or more companies, social institutions or society as a whole (for example: the solution has been applied in real life, advice has been adopted, research is followed up, new collaboration has been established, the product is actually put on the market);
the solution has an impact on the societal challenges (climate, climate adaptation, sustainable food and food production, circular agriculture, quality of life, etc.);
the process and the result have a creative and innovative character;
the result also has a social impact (think of broad acceptance of new solutions, more involvement in the neighbourhood, promotion of well-being, integration of newcomers, etc.);
the initiative was taken by pupils/students and/or played a significant part in the implementation of the project;
the solution is relevant and/or transferable, i.e. scientifically relevant and/or can be applied or utilized in more places or on a larger scale.
Datum:
Prize will be awarded on February 17th 2022
Locatie:
Hogeschool Inholland Delft